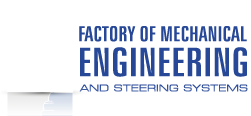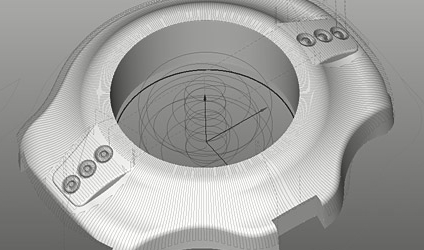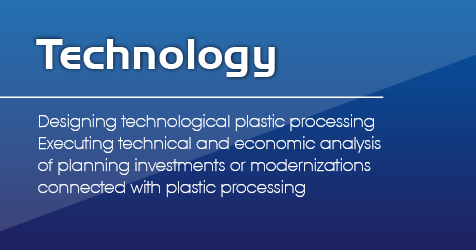 Solid Edge designing:

- moulds
- thermoforming tools
- plastic profile extrusion tools
- processing line

Possibilities:

- simulation of projects
- multimedial presentations of final products

CNC machines programming by:

- NXCam
- SprutCam


ZBMISS offers extrusion lines for production of hard profile of various shapes and sizes with a wide range of extruded thermoplastics such as PVC, PS, PC, PMMA, PA, PE, PP, ABS. The lines allow the production of profiles for different applications such as:

- building profiles
- technical profiles
- furniture profiles
- precise profile

Lines which we offer are build on modern, highly-efficient single or twin screw extruders. It is possible to use co-extrusion technology if profiles properties need to connect material with two different quality e.g. hard and soft PVC.

The shape and final dimensions of sections are provided by an appropriate die head mounted on the extruder's cylinder and the calibrating assembly placed on the calibrating table. Its dimensions and equipment, including the number of vacuum pumps are adjusted to the extruded section and the calibration system

Calibrated and cooled section is then broached by a broaching unit, cut and placed in the stacker near the production line. Broaching units are designed so as to ensure appropriately strong broaching force and uniform, gentle clamp. In case of broaching smaller sections produced at high speeds the best solution is to use a belt broaching unit, in which a section is broached between two flexible bands

The lines offered by Zakład Budowy Maszyn i Systemów Sterowania are used circular saws to cut the transverse (to length) located on a movable carriage.

Processing lines are equipped in other devices (e.g. profiles printer).

ZBMISS offers thermoforming lines intended for production of underlay for laminate flooring ,caissons and other elements to interior finishing produced from polystyrene sheeting.

It includes:

- uncoiler
- foaming furnace
- forming device
- saw or filling system device


ZMBISS, 43-330 Wilamowice Stara Wieś, Działkowa 7 Street, telephone number: . +48 (33) 845 91 40
e-mail:
biuro@budowamaszyn.ig.pl
Text, graphics, and HTML code are protected and may not be copied, reprinted, published, translated, hosted,
or otherwise distributed by any means without explicit permission © ZBMISS 2013
project:

We offer specialized designing and cnc programming. We also design tools and steering components. In our offer you find: mould designing, thermoforming tools designing, extrusion tools designing, processing and technological lines designing, extrusion and thermoforming machines designing.