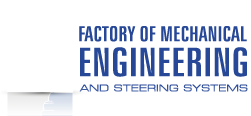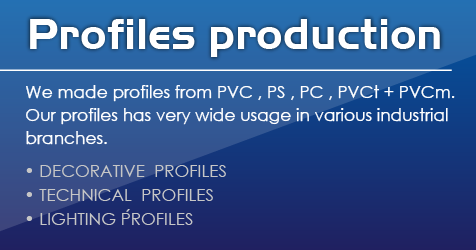 - analysis of the topic
- profile construction project
- material selection
- instrumentation realization
- trials and tests
- production of a profile
- packaging
- deliver

1. DECORATIVE PROFILES
- interior decoration
- installation slats
- finishing slats
- wiring trunking

2. TECHNICAL PROFILES
- refrigeration
- furniture manufacturing

3. LIGHTING PROFILES
- LED

ZBMISS working for many years in the production of plastic materials, for various applications, for example. in construction, decoration, refrigeration and technical applications.

Head quarter is situated in Stara Wieś, Poland.

We own the manufacturing plant where we engineer machines, devices and tools to plastics and profiles.

In our offer you can find standard profiles as well as individual realizations.






ZMBISS, 43-330 Wilamowice Stara Wieś, Działkowa 7 Street, telephone number: . +48 (33) 845 91 40
e-mail:
biuro@budowamaszyn.ig.pl
Text, graphics, and HTML code are protected and may not be copied, reprinted, published, translated, hosted,
or otherwise distributed by any means without explicit permission © ZBMISS 2013
project:

Extrusion of plastic profiles, pvc extrusion, pipe extrusion, try squares extrusion, pvc pipes, decorative try squares, LED profiles, skirting board, extrusion skirting board, extrusion of decorative profiles, extrusion of technical profiles, trays